SELECTED WORKS

EXHIBITIONS

BOOKS

VIDEO

RADIO/AUDIO

READINGS

STATEMENT

BIO

CONTACT

CURRENT

First Laboratory

LOWER MANHATTAN CULTURAL COUNCIL
Swing Space Program
Project Space
125 Maiden Lane, 2nd Floor
New York
October 7 – 11, 2008

Second Laboratory

CUETO PROJECT
551 West 21st Street New York, NY 10011
Oct. 27, 2009-Jan. 30, 2010

Third Laboratory

PIONEER WORKS
159 Pioneer St., Brooklyn, NY 10011
Feb. 8-March, 2015
Talking about Raymond Queneau's work in the Oulipo and his own, Jacques Roubaud said, "To be a mathematician, first one must be a reader of mathematics: its games; its history; its anecdotes; its madmen. Such readings stimulate the imagination." David Colosi's latest work of three-dimensional literature, The Proof, is the product of just such a stimulated imagination. Colosi has constructed a labyrinthine space which doubles as the interior of a mathematical equation and the laboratory used for its generation. Evidence of the labor of a mathematician fills the room: chalkboards scribbled with notes carve the space as scientific equipment animates this abandoned laboratory. The first sign the viewer encounters reads: "Let (the viewer) = X". As the viewer puzzles through this environment, several questions come to mind: who occupied this space; why was it abandoned; what, exactly, is trying to be proven; and is the proof complete? The chalkboards offer clues. One reads, "Set out to prove the following: Implications[Fermat's Last Theorem + Wittgenstein's Joke Conjecture = God is human-made]." With this conjecture as a starting point, all of the boards set out to prove this equation with names, citations, theories, and narratives of mathematicians, literary figures, Christian and atheist theorists, artists, and philosophers.
For more information see PDF:
THE PROOF, THE ARTIST AND THE MATHEMATICIAN: A Commentary On David's Colosi's Reconstructions Of The Laboratories Of Jensen Gillers, from Imaginary Numbers and Other Calculated Fictions.
Click here for virtual tour by Andy Romer Photography generated by Panatour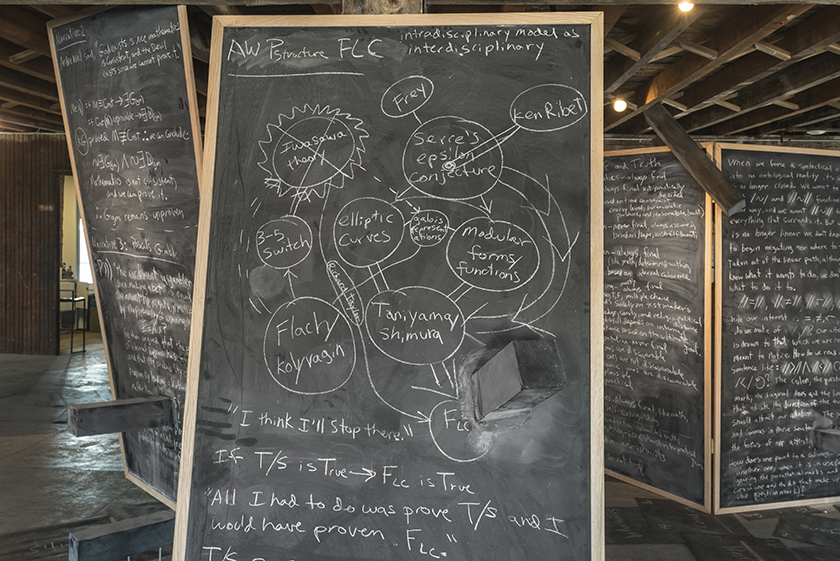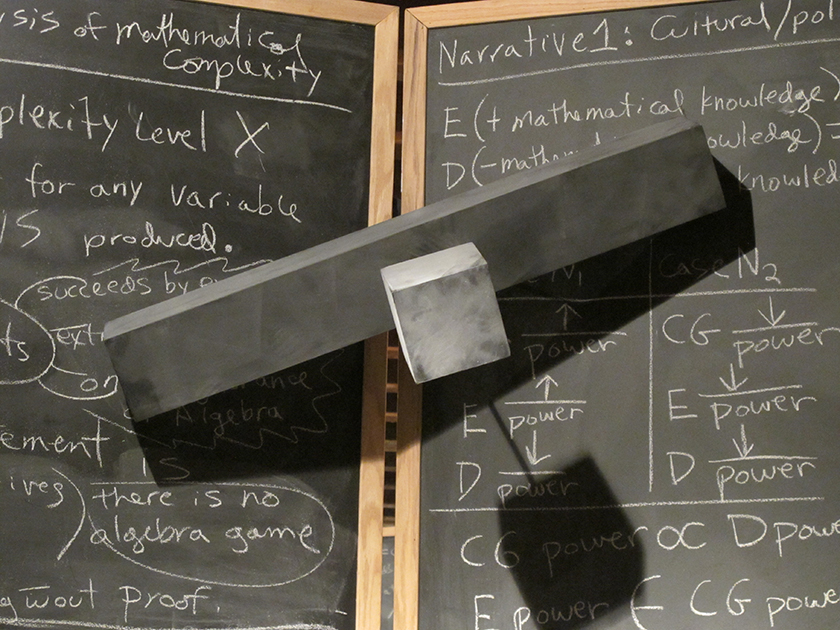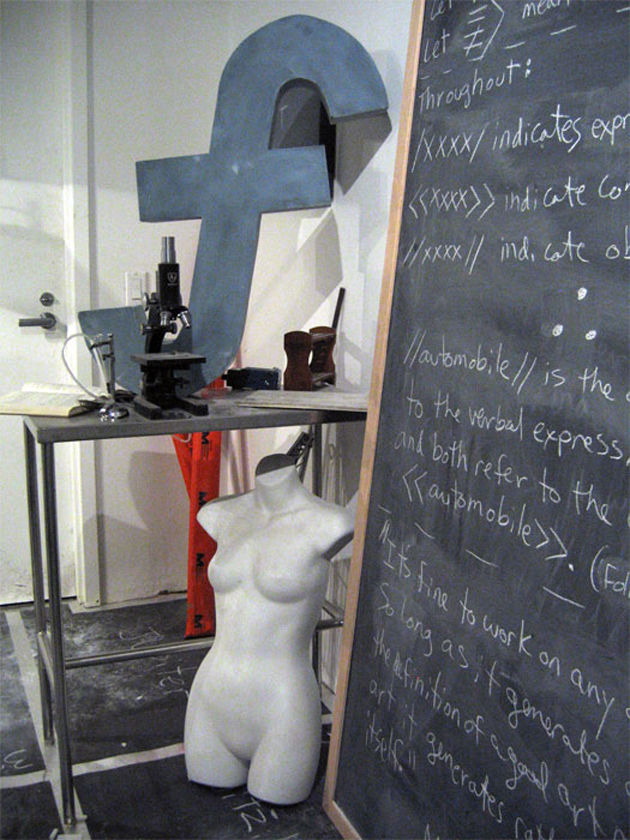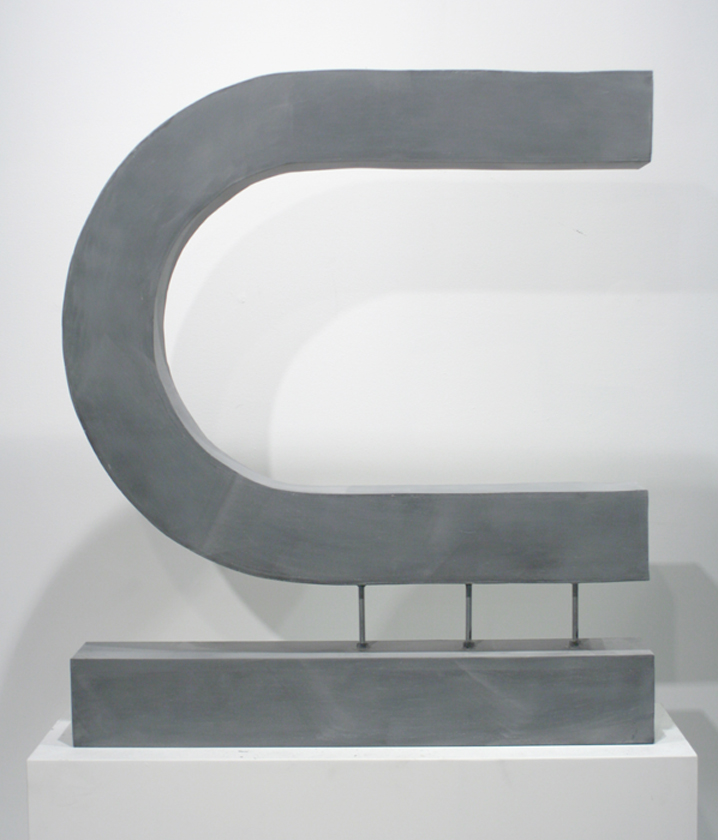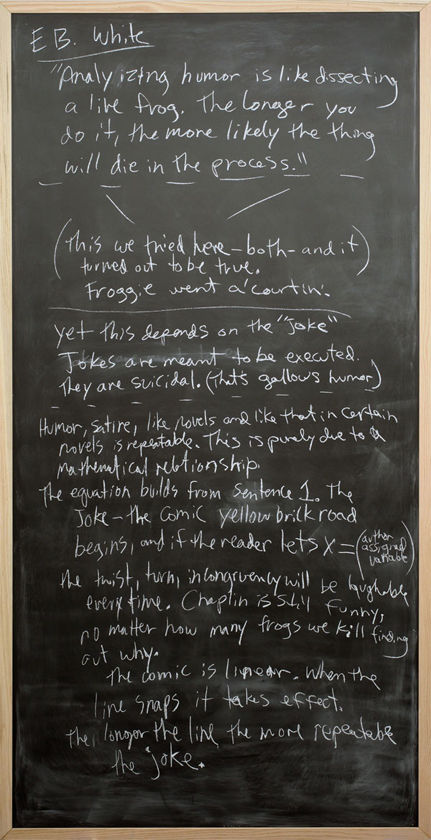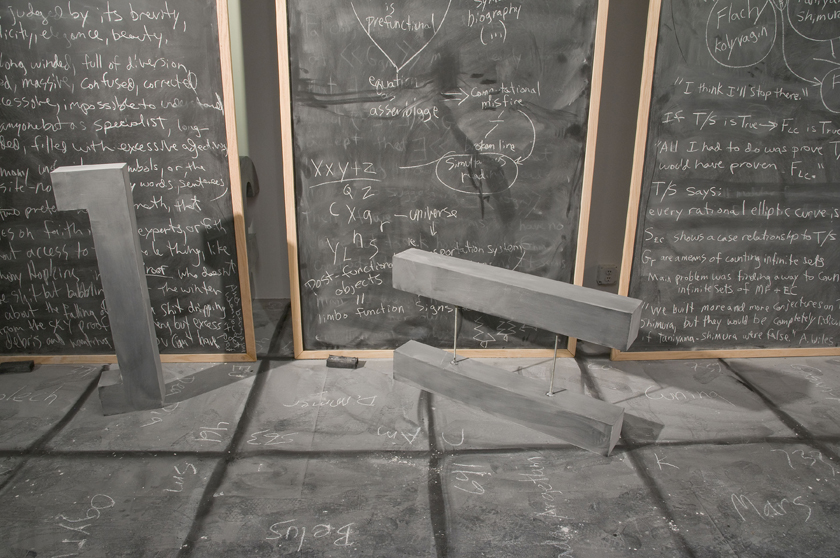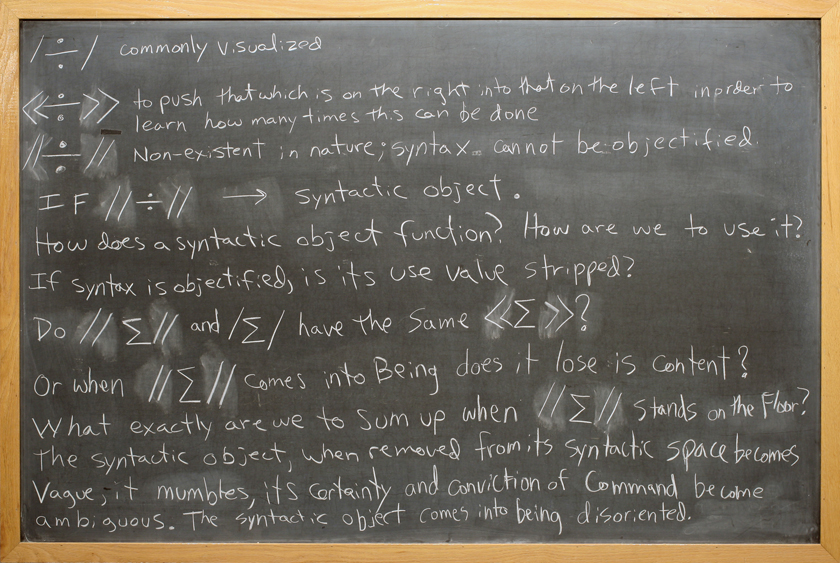 The Proof was originally made possible by Swing Space, a program of Lower Manhattan Cultural Council, generously supported by the September 11th Fund and presented in the Project Space which was generously donated by Lower Manhattan Cultural Council.